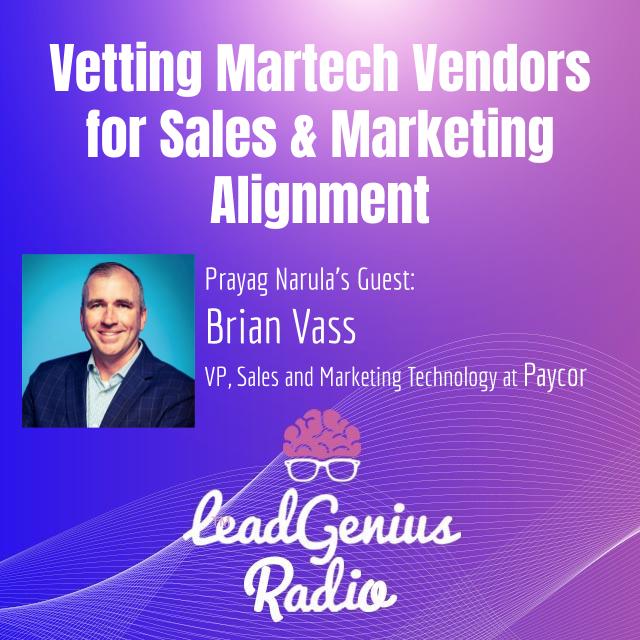 Prayag Narula, President, and Founder of LeadGenius, sits down with Brian Vass, VP of Sales and Marketing Technology at Paycor to discuss the process he uses to vet new martech vendors, cut through the noise and make the best purchases for his team. Brian then goes on to discuss his role in aligning sales and marketing, how Paycor uses their data to implement a successful ABM strategy for both enterprise and SMB prospects, and how Paycor uses their data to personalize the customer experience. And to finish off the podcast, Prayag hosts the first ever, rapid-fire game of "Fad or Fortune".
About Prayag's guest: Brian Vass, Vice President of Sales and Marketing Technology, Paycor
Brian is a modern sales & marketing leader with a passion for leveraging people, process, and technology to drive revenue growth. He has a track record of spearheading change and enabling teams to perform at their highest potential. In his tenure at Paycor, Brian was instrumental in building a revenue-focused marketing team, implementing CRM and Marketing Automation, and creating a combined sales and marketing operations team. He is a frequent speaker at Dreamforce, Marketo Summit, and other industry events.