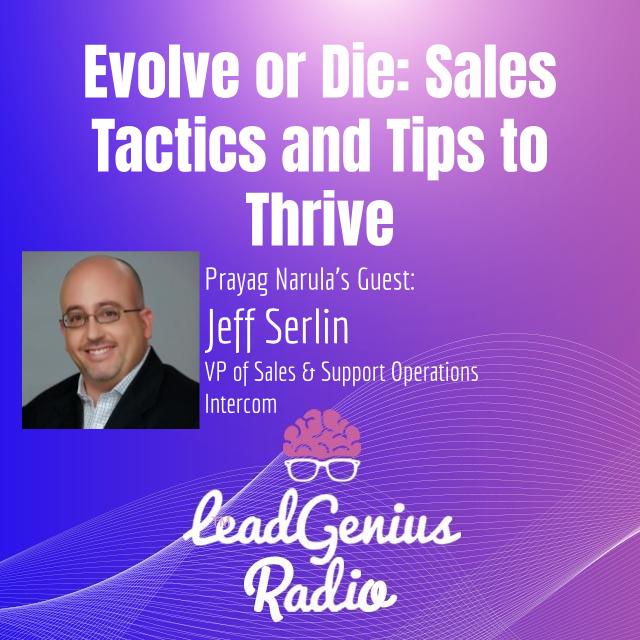 Prayag Narula, Founder and Executive Chairman at LeadGenius, and Jeff Serlin, Head of Sales & Support Operations at Intercom, sit down to discuss what goes into building a high-velocity sales process that has the right mix of people, signals and technology. Jeff is a master at scaling processes and teams to ensure successful growth, but that's not the best part, Jeff is humble and willing to help his peers to do the same. Jeff's thoughts and experiences make this a must listen to the podcast if you are in the business of creating an ABM machine at scale for SMB. Listen live or catch the recording after, but either way, just listen!
___________________________________________
LeadGenius Radio is hosted by Prayag Narula President and Chairman of LeadGenius which is a program on the Funnel Radio Channel.