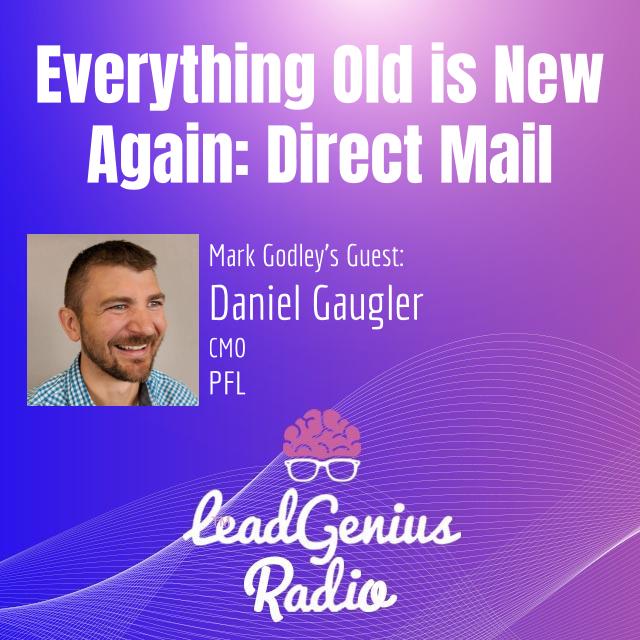 Jeff Kostermans, VP of Demand Generation at LeadGenius, sits down with Daniel Guagler, CMO of PFL, to discuss the meteoric rise of tactile marketing in the past few years and how to effectively weave it into your outbound marketing plan.  Join us for a lively discussion on the resurgence of direct mail, the importance of physical address data verification when launching a direct mail program, if direct mail is here to stay and his predictions on other marketing trends we'll see in the next few years.
About Jeff's guest:
Daniel is a business-driven, entrepreneurial-minded marketer with an extensive background in web-based marketing, search engine optimization, and direct sales. His passion is helping small businesses reach the next level. Since joining PFL in January 2005, Daniel has leveraged his strategic and hands-on approach to business to propel company growth, in his roles as Director of Business Development, Marketing Manager and Technical Service Representative (TSR). He discovered his passion for business and marketing in college when he started developing websites for local businesses and helping them get found online. He has been involved in Internet marketing for more than 10 years.
Daniel earned his bachelor's degree from Montana State University in business marketing with a strong emphasis in computer science. He credits growing up on a cattle ranch in central Montana in helping him develop an early appreciation for rolling-up his sleeves and getting the job done.