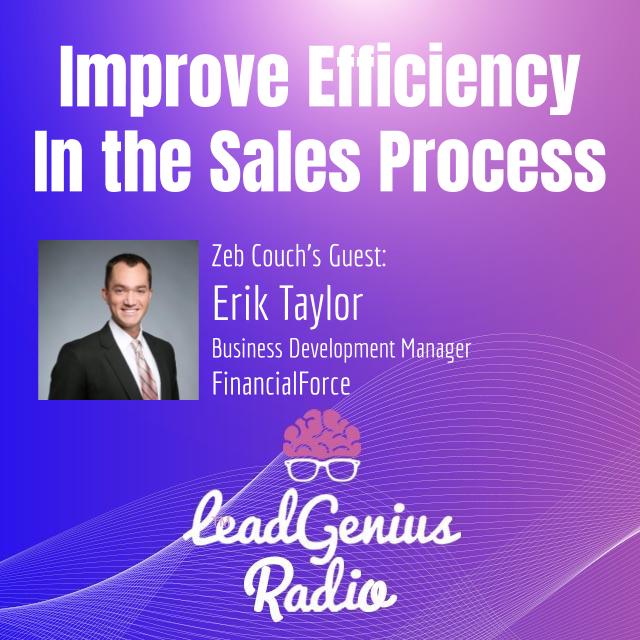 Host Zeb Couch, Sr. Enterprise Account Executive at LeadGenius, interviews Erik Taylor, Business Development Manager at FinancialForce, to discuss how Erik has improved efficiency within his BDR team throughout the entire sales process. 
At one point Erik had calculated that his team was spending only 25% of their day on actual sales outreach activities, the rest of their time was being spent on researching, adding, cleansing contacts and then creating lists and reports so they could track these folks when they finally had the time reach. 
This process was not scalable either financially or administratively, so FinancialForce partnered with LeadGenius to solve various issues and ultimately increase outbound selling activity by 50% within a very short time.  Listen to hear about real problems and solutions to all B2B sales organizations and how to fix them. 
 About our guest, Erik Taylor:
He started his sales career unknowingly when he was 11 years old, trading Pokemon cards and collecting holographics. The stakes are higher now, but to Erik, the game is still the same. With a natural curiosity, desire to help others, and drive to succeed - he's hustled and grinded as a sales professional, and consistently over-performed both as an individual contributor and a team leader. Currently, he works for one of the fastest-growing Cloud ERP and PSA providers in North America.